PRESS RELEASE
GRENED Contact Info: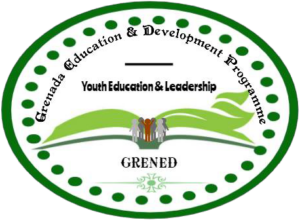 442-6277/423-5124
contactgrened@gmail.com
GRENED AWARDED 40 SCHOLARSHIPS TO STUDENTS IN ITS PROGRAMME

For the academic year 2022-2023, the Grenada Education and Development Programme, GRENED, is admitting forty (40) students into its student leadership development programme, with scholarships and a schedule of activities for the upcoming school year. Parents and guardians of fifteen (15) boys and twenty-four (25) girls, have now been given financial award packages of $1,500.00 per student except those at SGU who receive much more. Students originate from St. David's, St. Patrick's, St. Andrew's, St. George's and Petite Martinique. There are two (2) students at the St. George's University; one in medical school and the other pursing a bachelor in psychology; eight (8) students attend the TA Marryshow Community College and thirty (30) are in secondary schools
GRENED will be providing leadership development training for students. The session began on September 17th with students learning how to present themselves in the world and to each other, and discovering characteristics about their companions under coaching guidance of Dr. Dessima Williams and the theatrical skill of Ms. Abena Vincent. In total, seven sessions on self-development and leadership are planned for this school term. Students will also be attached to a mentor and to opportunities for educational tours within institutions in the tri-island and beyond. The public is invited to volunteer to be a presenter and or a mentor.
This is the 22nd year of student support and scholarships in GRENED's 26 years of existence. The organization continues to have graduates who have improved their own and family circumstances and who now exercise leadership as headmistress, physicians, public servants, entrepreneurs, farmers, diplomat and more.
The Grenada Education and Development Programme continues its mission to work with youth in rural communities, using education as a catalyst for individual and community empowerment, leadership and sustainable development. Students are welcome from both secondary and tertiary levels, who are in need of the assistance to achieve economic self-determination, social equality and poverty reduction. If you are a student wanting to emerge as a leader, GRENED welcomes your application. Students returning to the programme must maintain an average of 70.0 and must have attended the monthly leadership development and training seminars. A board governs the organization under bylaws. The Parent Committee allows parents, guardians and well-wishers to assist with selecting topics for seminars, fundraising and other activities.
## 30 ##